You don't have to wait for the New Year to focus on your health. Get a jump start on your New Year's resolution by taking these five simple steps for better eye and vision health in 2023!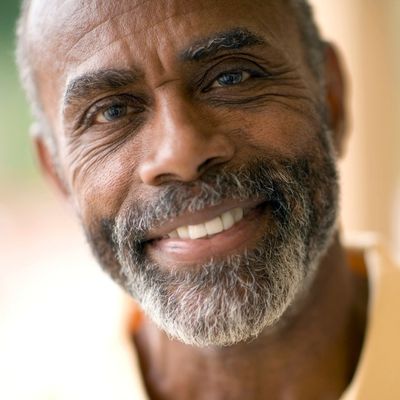 Schedule your vision exams in Knoxville
Prevent digital eye strain
Wear protective eyewear
Learn your family medical history
Quit smoking
1. Schedule Your Vision Exams in Knoxville
Regular vision exams in Knoxville are essential for maintaining your overall health. Not only do they help keep your prescription up to date, but they also help catch certain vision and health issues before they become major problems. This is thanks to comprehensive eye exams that allow Dr. Travis Thompson and Dr. Catherine Abbott to view the inner structures of your eyes.
The American Optometric Association recommends planning exams based on your age:
18 – 39:

at least every two years

40 – 64:

at least every two years

65+:

every year
Your eye doctor's recommendations may change based on your eye health or other medical conditions you have been diagnosed with. For instance, those with diabetes should have their eyes checked every year once they have been diagnosed. This helps us monitor the blood vessels in your eyes for any changes that may need to be addressed by your medical doctor. 
Click here
to learn what questions to ask during your eye exams in Knoxville!
2. Prevent Digital Eye Strain
Our lives have become increasingly dependent on technology over the past few decades. While that has made keeping in touch and working from home easier, it has also caused a rise in digital eye strain. It affects over 50% of adults and children, making digital eye strain a major problem in the everyday lives of most Americans.
One solution is blue light glasses. Also known as computer glasses, they claim to block blue light emitted by digital screens that cause digital eye strain symptoms. While there isn't a lot of research yet, many people have reported a reduction in symptoms while wearing them.
Another solution to digital eye strain is the 20-20-20 rule. All you have to do is:
Every 20 minutes

Look at something 20 feet away

For 20 seconds
This helps your eyes get the break they need from digital screens. With the 20-20-20 rule, your eyes are allowed to relax throughout the day to reduce your eye strain symptoms and help you see comfortably.
To learn more about blue light eyeglasses in Knoxville and how to address digital eye strain,
click here
!
3. Wear Protective Eyewear
You may not think about it very often, but there are dangers to your eye health all around you. Whether it's sunglasses or protective goggles, taking an extra moment or two to put them on can make all the difference in protecting your vision. 
Protective eyewear is necessary when you are:
Outside for long periods of time

Working in skilled trades

Doing seasonal yard work

Playing sports
Prescription sunglasses protect your vision from the sun's harmful rays. Working in the skilled trades can expose your eyes to all sorts of dangers, making eye protection essential. Doing seasonal yard work can expose you to debris and chemicals that can damage your eyes. You also need to protect your eyes when playing sports to avoid an accident.
4. Learn Your Family Medical History
Your family medical history can play a major role in your personal health. This is even true for your vision as well as certain eye diseases. Providing a list of eye problems in your family lets our team know what to look out for during your eye exams in Knoxville. 
Providing your family medical history to your eye doctor can help treat or even prevent eye diseases such as:
Glaucoma

Diabetic retinopathy

Macular degeneration
So take the time and talk to your relatives about any eye problems conditions that they or older relatives have struggled with. With this information in hand, we can help you get the treatment you need and possibly even help you avoid them altogether.
5. Quit Smoking
Smoking is already bad enough for your health, but what you may not realize is that it can also affect your vision. Whether it's cigars, pipes, or cigarettes, smoking tobacco can significantly impact every aspect of your health. 
One way smoking can affect your vision is cataracts, a condition that causes the lens of the eye to become clouded over time. Although they develop naturally as you age, smoking can increase your risk by speeding up their development.
Smoking also increases your risk of developing age-related macular degeneration. This condition causes you to lose your central vision over time. Central vision is your ability to see what's directly in front of you, so it's important to do whatever you can to protect it, including quitting smoking.
Do you want to take better care of your vision in 2023 and beyond?
Contact us today
to schedule your eye exams in Knoxville!
Schedule your vision exams in Knoxville to stay on top of your eye health. You can buy blue light glasses or use the 20-20-20 rule to reduce digital eye strain. Always wear protective eyewear when the situation calls for it. Take time to learn your family medical history and share it with your eye doctor. Quit smoking to reduce your risk of certain eye diseases.
Located at 10904 Spring Bluff Way off Hardin Valley Road, Hardin Valley Eyecare & Optical has provided the highest quality vision care products and trusted optometry services to our patients in Knoxville and the surrounding areas since 2009. Our eye care professionals are dedicated to providing exceptional personal service to each and every person who walks through our door. Call us at (865) 888-0892 or contact us to schedule an appointment.