At Hardin Valley Eye Center, our commitment is to provide personalized, top-tier eye care to each of our patients. These testimonials reflect our dedication to your eye health and vision needs.
We strive to create a friendly and comfortable environment in our clinic. We take the time to listen to our patients' needs and provide comprehensive eye exams to ensure an accurate diagnosis and treatment. During your visit to our office, you'll receive the best eye care from Dr. Thompson, Dr. Abbott, and the entire team.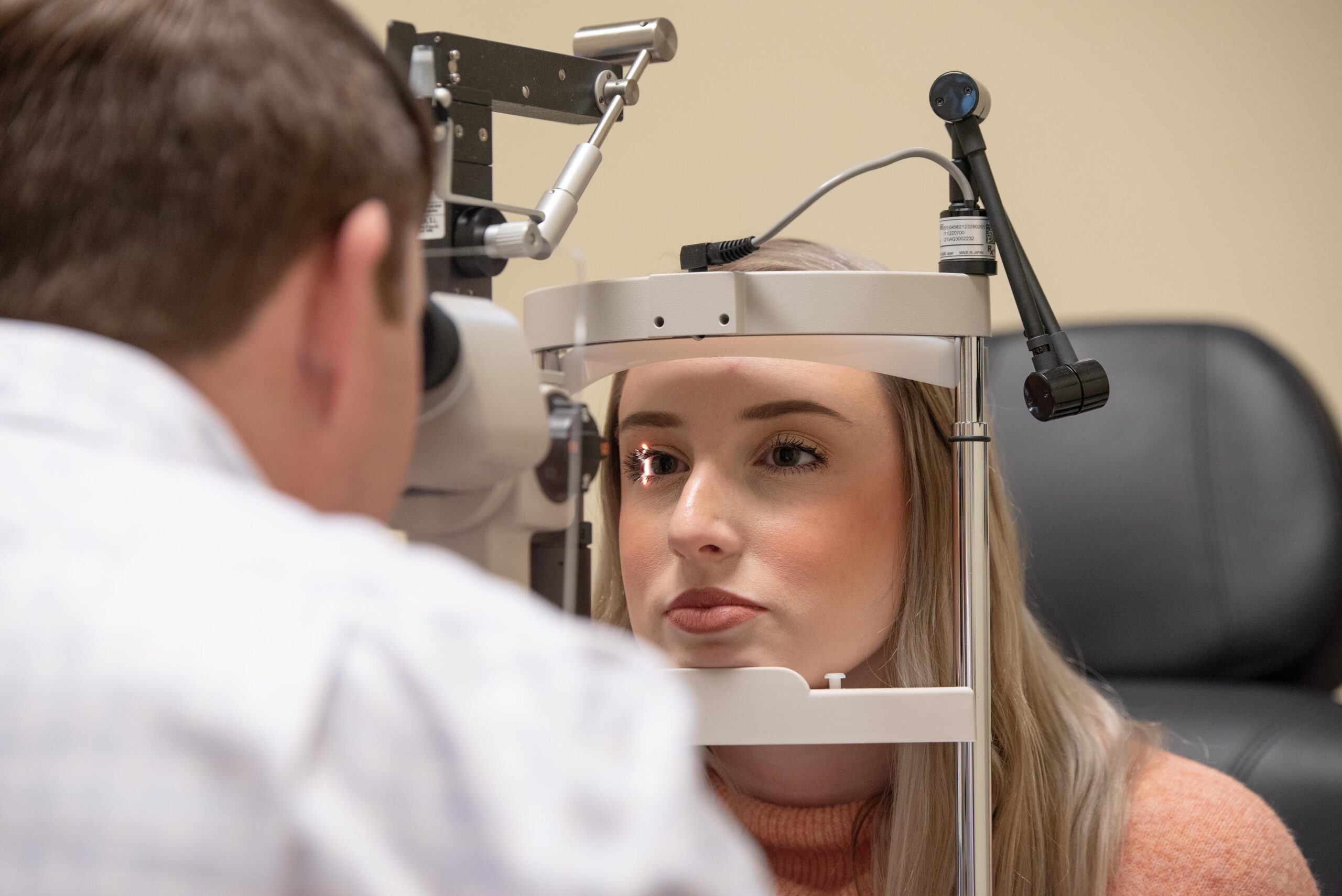 Vision Care for the Entire Family
Meet Jared Spradling, a satisfied patient who is sharing his remarkable journey with Hardin Valley Eyecare & Optical. In this heartfelt video testimonial, Jared reveals his eye care story and how Dr. Thompson and Dr. Abbott's expertise played a crucial role in his and his family's life.
Jared's experience demonstrates the importance of regular eye exams, where early detection and intervention can make all the difference in preserving your vision. He also shares how our practice isn't just about individuals, but is truly a place where the entire family can receive top-notch vision care.
Watch Jared's inspiring story to learn more about why he chose Hardin Valley Eyecare & Optical for his and his family's vision needs.
We are dedicated to providing exceptional eye care services that enhance your vision and improve your overall well-being. Our commitment to excellence has earned us the trust and appreciation of our valued patients. Here's what they have to say about their experiences with us:
Dr. Thompson and the staff at Hardin Valley Optical are the best I've found, and I've lived in a lot of different places. This is the epitome of an independent optical center with individual attention and flawless customer service.
It was such a pleasure to find Hardin Valley Eyecare & Optical. I had no idea what the establishment would be like being a newbie to the area. What a pleasant surprise! Clean, professional and true integrity. I was actually told that I just needed to purchase readers and not to waste my money investing in prescription glasses. They were there for ME not just for profit. Networking their business every chance I get. Thank you Hardin Valley Eyecare & Optical Team. You are the best!
I highly recommend this practice. My entire family has been patients of Dr. Thompson for several years. The health of our eyes is very important and we have the utmost confidence in the care we receive at Hardin Valley Eyecare & Optical. The entire staff is professional, knowledgeable, and helpful. They truly care about their patients and it shows.
Book an appointment today to experience the freedom that clear vision can bring!