Health insurance can be complicated. Wondering about deductibles and whether a doctor is in-network or not can be stressful, and if you have vision insurance, then you may feel like your questions have basically doubled. To cut through the confusion, we've prepared this article to help you understand the basics of your vision insurance benefits.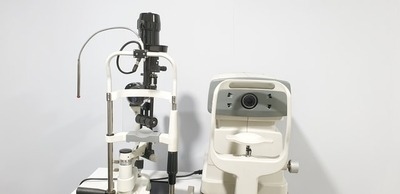 Vision insurance benefits give you better access to eye exams, prescription eyewear, and other services and products. Plans are usually based on a calendar year, so you'll need to take advantage of your benefits before the year ends. Vision insurance comes in two main forms, and you should choose your plan based on your needs.
How to Use Vision Insurance Benefits
Vision insurance benefits can vary from plan to plan. While individual plans have different pros and cons, most cover your eye exams as well as a portion of the cost of your new glasses and contacts. This type of coverage may be enough to cover what you need to keep your vision in tip-top shape.
More comprehensive vision insurance plans are available for those who need them or want to take advantage of their benefits. For instance, these plans may help cover specialty eyewear that regular plans don't. 
This may include:
Transition lenses (photochromic lenses)

Anti-glare lenses

Impact-resistant lenses
Some insurance plans may even help with surgery on your eyes. This can be especially appealing to those interested in corrective procedures such as LASIK.
Make sure to research vision insurance plans before settling on one. After all, it's about much more than cost. Read over your options to see if they meet your needs as well as your budget. Also, make sure that your optometrist is part of the plan's network. At Hardin Valley Eyecare & Optical, we accept a variety of health insurance plans, including most major insurance groups. 
When to Use Your Vision Insurance Benefits
You'll need to read over your insurance plan to know the specific details. With that said, many vision insurance plans work in a similar way and you can have a good idea of what to expect. For example, the benefits schedule for most vision plans is based on the calendar year.
Plans usually include an annual vision exam and you'll want to take advantage of this before the calendar year ends. This is important even if you have healthy vision since changes can be taking place without you even realizing it. Those who already have vision problems and haven't been to the eye doctor in a long time should visit as soon as possible for the same reasons. 
While at your appointment, you'll want to upgrade your prescription lenses or contacts. If you have had healthy vision in the past but find yourself needing prescription eyewear, then this is a great opportunity to try on glasses and learn what suits your face and style best. If you're interested in contact lenses, you can discuss your options with one of our doctors.
Types of Vision Insurance
Vision insurance coverage comes in two main types:
Vision benefit plans

Discount vision plans
There may not seem to be a big difference between the two at first glance. However, understanding the difference between them can help you get the most for your money.
Vision Benefits Plans
Vision benefits plans work in pretty much the same way regular health insurance does with members paying a monthly premium as well as a copay for vision services. Most of these plans are PPOs, or preferred provider organizations, where you have a selection of in-network providers to choose from. Going outside of your network will result in greater costs.
Vision benefit plans cover a certain amount of the cost for prescription lenses and contacts. You will have to cover anything that goes above your vision plan's set spending limit. These plans don't cover elective procedures such as LASIK. However, they may offer a discount for LASIK and other vision-related procedures.
Discount Vision Plans
The main appeal of discount vision plans is that they cost less than vision benefit plans while usually offering the same services and products. Instead of covering the out-of-pocket cost, these plans provide members with discounts for products and services with in-network eye care providers. The downside for some when it comes to discount vision plans is that they don't offer as much coverage as vision benefit plans. 
Do you want to take advantage of your vision insurance benefits? Contact us today to schedule an appointment!
Hardin Valley Eyecare & Optical has been serving Knoxville since 2009. Dr. Travis Thompson and Dr. Catherine Abbott specialize in the diagnosis and treatment of a wide array of eye diseases, conditions, and problems and are committed to improving the quality of life in the Knoxville community through enhanced vision. Located at 10904 Spring Bluff Way, you can schedule an appointment online or give us a call at (865) 888-0892.