If you wear contact lenses then you know that you need to update your prescription regularly. Unfortunately, it's not always clear how often you should get an updated contact prescription. This can leave you waiting until you notice changes in your vision that could have been addressed much earlier with a Knoxville contact eye exam.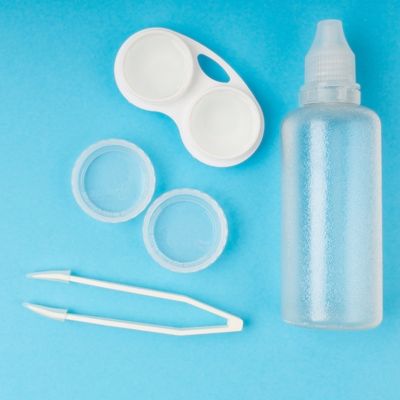 You should have your contact lens prescription updated on a yearly basis. This not only helps keep your prescription up to date, but allows us to check for other issues with your vision. The contact lens fitting process involves a comprehensive eye exam, the measuring of your cornea, and evaluating your lenses to ensure you get the perfect fit. 
How Often Should I Get An Updated Contact Lens Prescription?
Your contact lens prescription needs to be updated every year. The same is true even if you wear prescription eyeglasses. Prescriptions for both types of corrective eyewear only last a year regardless of whether your vision has changed a lot or not at all. This can be frustrating, especially if you're trying to save money, but it's for a very important reason.
Your annual eye exam is about more than making sure your contact lens prescription is up to date. It's also an important component of maintaining your overall health. This is because comprehensive eye exams do more than simply check your prescription — they also give us valuable insight into other aspects of your physical health.
Along with updating your prescription, annual comprehensive eye exams allow Dr. Travis Thompson and Dr. Catherine Abbott to check for:
Glaucoma

Diabetes

Uveitis

Hypertension

Macular degeneration
Small changes in your prescription can have an impact on your comfort. For example, a slight change in your eyewear prescription can cause headaches and eyestrain. These problems may not seem like a big deal at first, but recurring discomfort from an outdated prescription can lead to daily problems that will have you coming back to our office for solutions.
Click here
to learn more about eye diseases and other conditions we can check for with a comprehensive eye exam in Knoxville, TN!
What To Expect During Your Knoxville Contact Lens Fitting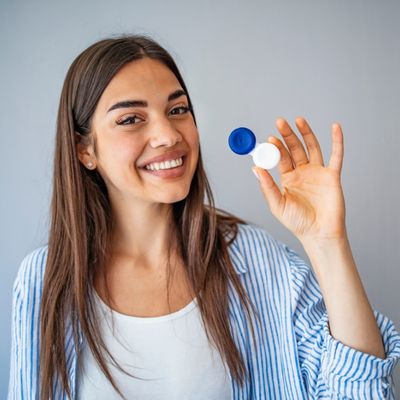 Comprehensive eye exams are required before your contact lens fitting. This will include the standard tests to check various aspects of your eyesight that you will be familiar with if you have had eye exams in the past. 
The lens fitting starts once the initial tests have been completed. Dr. Thompson or Dr. Abbott will make sure to ask questions about your lifestyle as well as about any preferences you may have in contacts. 
This may include options for:
Color contact lenses

How often the contacts can be reused

If the contacts can be worn overnight

RGP (

rigid gas permeable

) contacts
These questions are incredibly important. The contacts you choose will have a big impact on your daily life, so it's crucial to find a pair that meets your needs and fits your lifestyle. Daily contacts are the best option in many cases. This is because they remove the need for cleaning and significantly reduce your risk of eye infections or other contact-related eye issues.
Your needs can also change based on age. For instance, focusing on close-up objects or reading fine print can be more difficult if you are age 40 or older. This is a result of presbyopia and is a natural part of growing older. However, you may benefit from options such as multifocal contact lenses in order to avoid wearing glasses and retain your quality of life. 
Measuring Your Cornea
Once we've discussed your preferences then it's time to measure your cornea. Contact lenses aren't one-size-fits-all and this helps us to get the right fit for your contacts. Poorly fitting contacts can be uncomfortable and possibly harmful to your eye, which is why we do everything we can to ensure you get the best fit possible.
The cornea is the clear surface at the front of your eye. To measure it, we use a keratometer and see how light reflects off the surface. This helps us learn the size and curvature of the lens you will need for your new contact prescription. Keep in mind that the keratometer can only measure a small area so more measurements may be needed to find the perfect fit.
If more measurements are needed then a corneal topographer is used. It's an automated instrument that provides precise measurements for the entire surface of your cornea. It works by measuring how light reflects off of the surface of your eye. Wavefront measurements may also be taken to determine which type of lenses will suit your eyes best.
Along with your cornea, we may also look at your:
Evaluating Your Lenses
For the final step, we use a slit lamp (biomicroscope) for a magnified view of your cornea and other eye tissue. This allows us to see if your eye tissue is healthy and catch any problems caused by wearing contacts. 
We also use the slit lamp to test if your trial contacts fit or not. It allows us to see if they move along with the rest of your eye and are aligned properly. To test this, you will wear a trial pair of contacts for a few minutes so they can stabilize on your eye. We then evaluate how they lay on your eyes' surface.
This process may require a few follow-up appointments, giving us the opportunity to determine how your contacts should fit. While time-consuming, this helps ensure that you get the best fit possible with your new contact prescription. 
Do you need to update your contact lens prescription in Knoxville, TN?
Contact us today
to schedule your appointment!
Your contact lens prescription needs to be updated on an annual basis. This helps keep your prescription up to date as well as gives us an opportunity to check for issues such as glaucoma and hypertension. This fitting process requires a comprehensive eye exam, measuring your cornea, and a lens evaluation so that your new lenses fit as comfortably as possible.
Hardin Valley Eyecare & Optical has been serving Knoxville since 2009. Dr. Travis Thompson and Dr. Catherine Abbott specialize in the diagnosis and treatment of a wide array of eye diseases, conditions, and problems and are committed to improving the quality of life in the Knoxville community through enhanced vision. Located at 10904 Spring Bluff Way, you can schedule an appointment online or give us a call at (865) 888-0892.