The American Optometry Association conducted its 2020 Eye-Q survey, which aims to understand just how much adults in the U.S. truly understand—or don't understand—about the health of their eyes and their risk for vision loss. The results are, pardon the pun, eye-opening.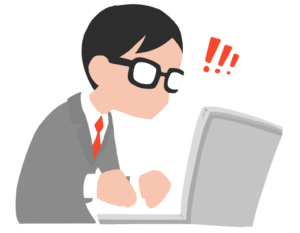 You may be surprised to see if you would be included in some of the following statistics from the AOA's 2020 Eye-Q survey: 
Nearly

72%

of Americans think they should go to an eye health professional for a comprehensive eye exam at least once a year, but only

54%

actually do so. 

21%

of Americans have been diagnosed with a non-eye related health issue through an eye exam—such as diabetes, high blood pressure, autoimmune diseases, certain types of cancer, STIs, high cholesterol, and the

potential risk for blood clots or strokes

. However, most adults don't know that eye exams can detect early warning signs of more than 270 systemic and chronic diseases that are not eye-health issues.




For example, in 2018, eye doctors identified signs of diabetes in more than

301,000

patients who were not aware they had diabetes, which led to earlier management of the disease.

83%

of Americans admit that they would like to learn more about how to take better care of their eyes.



53%

of millennials admit they don't know how to take good care of their eyes.



46%

of Americans have noticed eye issues as a direct result of using electronic devices.
In addition, another recent survey conducted by the Harris Poll about what adults in the U.S. know about eye health revealed that:

Only

19%

of adults in the U.S. were able to identify the

3 main causes of blindness

in the U.S.—

glaucoma

,

macular degeneration

, and

diabetic eye disease

.

Only

37%

of adults know that you may not have any symptoms of these leading causes of blindness until permanent vision loss occurs.




Just over half,

57%

, are aware that vision loss in adults increases the risk for injury or death, but only

24%

know that vision loss is also linked to psychological problems such as depression and social isolation.




Less than half,

47%

, know that the brain can make subtle adjustments to attempt to adapt to vision loss, which makes it hard to tell if you're losing your vision until permanent damage occurs.



With up to 16-million Americans struggling with undiagnosed or untreated vision impairments, having an annual comprehensive eye exam by a qualified optometrist is crucial to preserving your vision and overall health. 
Eye health and vision problems may develop without any obvious signs or symptoms. Through these exams, eye doctors can also identify early signs of more than 270 different diseases—such as diabetes, high blood pressure, autoimmune disorders, and certain kinds of cancer. 
Comprehensive, annual eye exams with a doctor of optometry are one of the most important, preventive ways to maintain the health of your eyes and your vision, and the only way to accurately diagnose an eye disorder or disease and then determine proper treatment when necessary. 
At Harden Valley Eyecare, we are passionate about helping you stay proactive about your eyesight and the overall health of your eyes. Our eye care professionals are dedicated to providing exceptional personal service to each and every person who walks through our door. Stop by our practice at 10904 Spring Bluff Way off Hardin Valley Road, call us at (865) 409-1253, or contact us to schedule your appointment.