The entire team at Hardin Valley Eye & Optical is excited to announce that we have been open for routine services since May 4th. Our staff has been eager to return to as much normalcy as possible. However, your safety is our top priority and we understand that we're not out of the woods yet. With that in mind, we wanted to share some changes that we'll be implementing to protect our patients when they visit.
What We're Doing to Protect You
The team at Hardin Valley Eye & Optical has been paying close attention to COVID-19 since the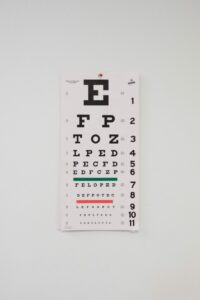 beginning of March. We have updated our protocols, including disinfecting and cleaning, as the situation developed and it's for this reason that we have never fully closed. We have continued to dispense glasses and contacts with curbside delivery to minimize in-office foot traffic. We will continue curbside delivery for the rest of June, as well as open up our offices to patients by appointment only to continue minimizing foot traffic.
The safety of our patients and staff are our top priority. We will continue to make changes and updates as necessary and update you in every way possible, including email and our Facebook page.
What We're Asking of You
First and foremost, we are asking our patients to wear protective face coverings when they're in our office. We would also ask for you to come alone, but we understand that this isn't always possible if you have children or are a minor being accompanied by an adult. In these situations, we would ask everyone who will be in the office to wear a mask.
Secondly, we ask those who are experiencing flu-like symptoms or who have traveled out of state to postpone their visit until a later date. Patients picking up glasses or contacts should call the office when they arrive. We will take your payment over the phone and bring them out to you. 
Lastly, we would ask for your patience as we begin to open up again. We have been operating at a lower capacity for over a month and will be playing catch-up with appointments that had to be delayed due to COVID-19. Those needing routine services should make an appointment earlier than they usually would in order to be accommodated.
The team at Hardin Valley Eye & Optical are very excited to be opening our doors again and we greatly appreciate your patience and cooperation. We're passionate about the health of your eyes and your vision, even during the COVID-19 crisis. If you have any questions or wish to schedule an appointment, give us a call at (865) 888-0892 or contact us to schedule your appointment.