It's easy for things to fall by the wayside in the hustle and bustle of everyday life. While it may be tempting to skip your annual eye exam, there are multiple reasons why you shouldn't. If you have vision insurance or coverage under your medical insurance, you would be missing out on benefits that help you see clearly and keep your eyes healthy for years to come.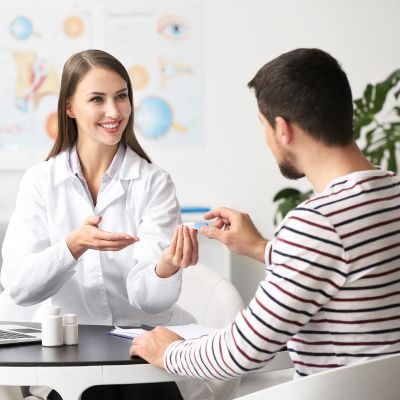 Be sure to use your vision insurance in 2023 so that you can:
Update your prescription
Reduce eyestrain and fatigue
Save money on eyewear
Protect your eyes from UV rays
Catch vision problems early
Identify underlying health issues
Improve your quality of life
Reasons Why You Should Use Your Vision Insurance
1. Update Your Prescription
With vision insurance, your annual premium helps to cover the cost of eye exams. Changes in eyewear prescriptions can vary from person to person. For instance, some people may experience a yearly change while others may only need an update every two or three years. 
How often a person's eyewear prescription changes depends on factors such as their: 
Age

Pre-existing eye conditions

Underlying health issues
Changes in vision can be small and gradual in many cases, making them hard to notice at first. Annual eye exams give your eye doctor a yearly opportunity to catch these changes. They can then address them by updating your prescription eyeglasses or contact lenses.
2. Reduce Eyestrain & Fatigue
An out-of-date prescription can lead to an increase in eyestrain and fatigue. This could be due to your eyes having to work harder to focus. As your eyes strain to see more clearly, you can experience eyestrain symptoms such as: 
Headaches

Dry eyes

Eye irritation

Blurry vision

Double vision
You can try blue light glasses while updating your prescription. Also known as computer glasses, these popular new lenses are designed to block blue light from digital devices. This may help reduce instances of eyestrain and fatigue at work. Some users have reported experiencing fewer headaches, sleep problems, and eye fatigue while wearing them. 
To learn more about blue light glasses,
click here
!
3. Save Money on Eyewear
One of the biggest benefits of vision insurance is helping pay for your eyewear. Whether you're interested in standard prescription eyewear or something more advanced, insurance helps make clear vision more affordable.
We have an amazing selection of eyewear to choose from at Hardin Valley Eye. This includes the most advanced lenses and frames from the most sought-after brands. You can enjoy progressive, anti-reflective, and transition lenses with brands such as:
Oakley

Tiffany & Co.

Kate Spade

Burberry

Coach

Ray-Ban

Ralph Lauren
We also offer a wide range of contact lenses, from daily disposables to multifocal lenses. Whatever your situation is, our team is here to help you find the best option for your needs and lifestyle.
Not sure if you should choose glasses or contacts?
Click here
to take our quiz and find out!
4. Protect Your Eyes from UV Rays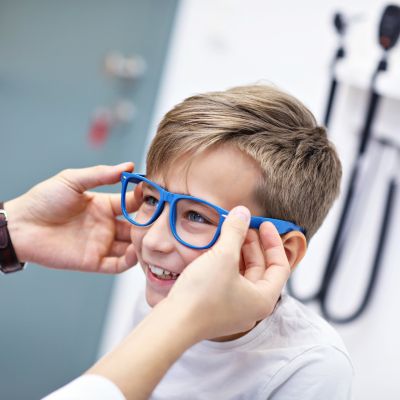 Vision insurance for eyewear isn't always limited to regular glasses and contacts. Depending on your provider, you may also be able to get prescription sunglasses at a discount price. UV rays from the sun are a year-round threat. This is especially true in the summer when the sun's rays hit the Earth at a steeper angle, posing a serious threat to your skin as well as your eyes.
We often tend to worry about the sun primarily during the summer. However, wintertime has its own dangers. This is because UV rays from the sun reflect off of the snow and into your eyes. Being at higher altitudes where the sun's rays are stronger is another danger. This means that wearing prescription sunglasses is a priority all year long.
Hardin Valley Eyecare & Optical offers prescription sunglasses designed to keep your vision safe while you enjoy time in the sun. You can choose from the same designer brands as our eyeglass frames, including options such as Maui Jim prescription sunglasses.
To learn how to choose a quality pair of prescription sunglasses,
click here
!
5. Catch Vision Problems Early
Our vision changes as we age, sometimes so slowly that we don't even notice it. This includes conditions such as:
Cataracts are a natural part of aging where proteins in the lens break down and clump together. This process clouds the eye, causing your vision to become blurry. Glaucoma is an increase in eye pressure that damages the optic nerve, gradually causing reduced vision. Like cataracts, presbyopia is a natural hardening of the lens that makes it difficult to see up close objects.
Dr. Travis Thompson and Dr. Catherine Abbott use comprehensive eye exams to catch these issues and more. These in-depth eye exams allow them to see the inner structures of your eyes. This allows them to catch vision problems before they become major issues. Dr. Thompson and Dr. Abbott can provide the treatment you need to preserve your vision.
Click here
to learn more about comprehensive eye exams in Knoxville, TN!
6. Identify Underlying Health Issues
On top of catching eye health issues, comprehensive eye exams can also detect underlying health problems. This makes them an important part of your preventative healthcare. Hypertension, diabetes, and autoimmune disorders have symptoms that are present in the eyes. These exams are the perfect way to detect these issues as well as keep tabs on them. 
One of the ways comprehensive eye exams can do this is by looking at the blood vessels in your eyes. Other ways to do this exist. However, they can be very uncomfortable and invasive for patients. Comprehensive exams allow our eye doctors to check these blood vessels and more in an inviting and comfortable setting to protect your health.
7. Improve Your Quality of Life
In the end, vision insurance is about improving your quality of life. It helps you afford the vision care you need at any stage of life. If you need eyewear to see clearly, vision insurance helps you keep your prescription up to date. If you have an eye condition that requires treatment, it helps you afford exams and treatment to help retain your vision.
Hardin Valley Eyecare & Optical has been serving West Knoxville, Oak Ridge, and the surrounding areas since 2009. We believe that everyone deserves personalized care with hours that suit their schedule. It's our mission to provide the highest quality of care to our patients using the latest available technology throughout the week, and even on the weekend. 
Are you ready to take advantage of your insurance benefits?
Contact us today
to schedule your appointment!
Vision insurance helps you to update your eyewear prescription regularly and avoid eyestrain. You can save money on eyewear, including prescription sunglasses with some plans. Comprehensive eye exams help catch major vision and overall health problems early on so you can get treatment. With vision insurance, you can improve your overall quality of life.
Hardin Valley Eyecare & Optical has been serving Knoxville since 2009. Located at 10904 Spring Bluff Way, you can schedule an appointment online or give us a call at (865) 888-0892.