Do you want to update your style but don't want to buy a brand new wardrobe to do it? New prescription eyeglass frames may be the answer that you're looking for! This year, tennis- and 70-inspired frames are making a comeback, or consider tinted lenses for a more subtle change. And for the practically minded, be sure to check out blue light glasses to help protect your vision while working from home.
Get Sporty
We saw a huge influx of sporty-themed frames last summer, but not just any sport — tennis. While we don't think that everyone decided to run out and buy a new tennis racket, the tennis aesthetic certainly took the Instagram fashion world by storm. This is probably thanks to the comfort aspect of the tennis look.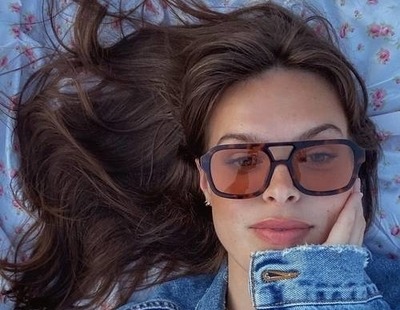 This has inspired trendier and more fashion-forward eyeglass makers to design frames to fit this latest trend that builds on the classic tennis style. Look for lenses that are sleek and designed with performance in mind. 
Larger frames are ideal to pull off this look. Not only are they trendy, but a pair of tennis-inspired prescription sunglasses will give you greater protection from the sun's harmful UV rays. This will also be important to consider as we move into spring and summer when the sun's rays are at their strongest. 
If you're looking to do more than simply adopt the tennis aesthetic, consider investing in prescription polycarbonate lenses the next time you order glasses from Hardin Valley Eyecare & Optical. These lenses are much stronger and more durable than regular lenses, making them ideal for those who live an active lifestyle. They'll be safe from breaking and double as eye protection, giving you the home-court advantage.
Blue Light Glasses
People are sitting in front of screens more than ever before which has raised concerns about eye health. People want to protect their vision as they work from home and have fewer breaks between looking at different screens. 
Enter blue light glasses, also known as computer glasses. Advocates for blue light glasses claim that they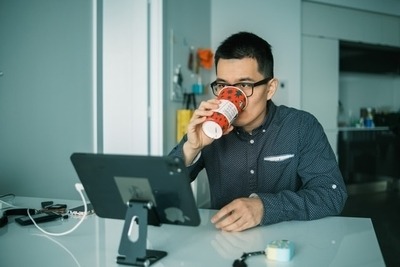 help with the effects of digital eye strain, such as:
Headaches

Blurred vision

Dry eyes

Neck and shoulder pain
The Vision Council found that over half of Americans deal with the symptoms of digital eye strain on a regular basis. Unfortunately, blue light glasses are so new that there isn't enough research to support their supposed benefits. 
Despite the lack of research, the causes of digital eye strain are very real. While the picture on your digital screens may seem clear, they actually contribute to eye strain due to poorly defined letters. Reflections and glare from the screen can also cause problems, as well as reduced contrast between the letters and background.
While there may not be a lot of research at this point, anecdotal evidence for blue light glasses has been positive. What's more, they haven't been shown to harm your vision in any way. This means that they're worth giving a try as people continue working from home in 2021.
The 70s Are Back
Fashion is circular, which means that things will eventually fall out of favor only to be rediscovered by later generations. This is exactly what's happening with the 70s in the world of eyeglass frames. Rather than a less-is-more approach to style, this means a more-is-more approach where bigger is better.
Bigger Is Better
The 70s weren't known for their subtlety. From bell bottoms to wide lappels, bigger was better as long as it got people's attention. While we certainly hope that leisure suits don't make a comeback, we are excited that thick frames in attention-grabbing shapes and colors are. 
Opt for round, rectangular, or square frames to achieve this look. You're sure to find something that compliments the shape of your face since there's so much variety. Just remember that bigger is better if you want to stand out from the crowd.
Novelty Is King 
Minimalism has been gaining in popularity the past few years and many people have adopted a less-is-more approach to fashion, including eyewear. We don't have anything against Marie Kondo, but we expect a more-is-better approach to take hold with the rise of 70s-inspired frames.
Create the perfect blend of novelty with a classic look by selecting thick frames with a personal flair. Whether you choose a unique color or frames embellished with crystals, little additions like these are the perfect eye-catching pieces that are sure to spark joy wherever you go.
Tiffany Blue Comes in All Shapes & Sizes
This distinct shade of blue is sought after by men and women alike. Tiffany & Co. frames give off airs of elegance and status, while reminding us all of Audrey Hepburn and New York City. But did you know that they don't just make jewelry and household goods?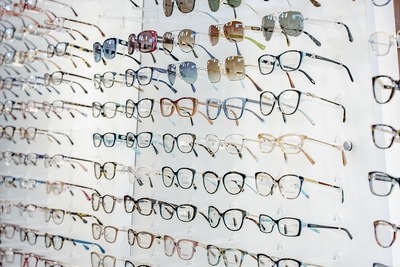 At Hardin Valley Eyecare & Optical we carry a line of Tiffany & Co. eyeglass frames that are sure to brighten your world. With this selection of frames, you can make a statement while improving your eyesight.
Visit our location at 10904 Spring Bluff Way in Hardin Valley the next time you want some updated frames to browse our selection of Tiffany & Co.
Add Some Color to Your Lenses
Maybe you're happy with your frames but still want a way to switch things up. If this is the case, then give colored lenses a try. Whether it's a classic pair of aviators or your old stand-bys, colored eyeglass lenses are a great way to breathe new life into your shades.
You have plenty of options for colored frames. Whether you want green lenses that will have others green with envy or an ombré tint that transitions down the lens, you're sure to find something that suits your style. Pair them with chunky frames to really set yourself apart.
Cat-Eye Frames
Not into traditional round, square, or rectangular frames? Then maybe it's time you gave cat-eye frames a shot! Like aviators, these frames never go out of style. They just evolve with the times. 
Cat-eye frames can help you get a more angular look while keeping your eyewear fashion-forward and fresh. Choose thicker frames in colors such as olive, tan, or dark red. This will give you a classic look that's also slightly out of step with the masses.
2021 trends in eyeglass frames are proof that you can have fun with your eyewear while staying professional and trendy. Tennis-inspired frames are expected to really take off in 2021 thanks to their classic look both on and off the court. For something more practical, consider a pair of blue light glasses to protect your eyes while working from home. 
The 70s are also back in a big way in all of their big and colorful glory. If you're looking for classy frames that will never go out of style, visit our office to browse our selection of Tiffany & Co. frames. For some fun and unique changes, consider getting tinted lenses or going with cat-eye frames. 
Are you ready to upgrade your frames and lenses for 2021? Contact us today to schedule an appointment!
Hardin Valley Eyecare & Optical has been serving Knoxville since 2009. Dr. Travis Thompson and Dr. Catherine Abbott specialize in the diagnosis and treatment of a wide array of eye diseases, conditions, and problems and are committed to improving the quality of life in the Knoxville community through enhanced vision. Located at 10904 Spring Bluff Way, you can schedule an appointment online or give us a call at (865) 888-0892.