"Ulcers" and "eyes"—those aren't two words you ever want to hear used in the same sentence. 
Yet people who wear their contact lenses for too long risk that and more.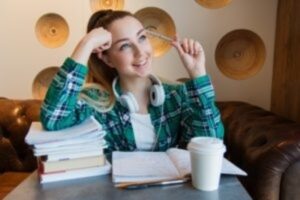 Who's especially prone? Those teens and young adults whose late nights and chaotic schedules give them more than the usual temptation to nod off without taking their contacts out first. 
Some types of lenses are meant to be left in longer, of course, but many people try to cut expenses by stretching the wear of each pair of contacts. Others just get too busy or too tired. Whatever the reason, leaving contacts in too long might not ever be the best idea.
Of the 45 million Americans who wear contact lenses—of which about 25% are under age 24—a full 40-90% don't follow instructions when it comes to caring for them. 
"Approximately 99% of respondents reported at least one contact lens hygiene behavior previously associated with an increased risk of eye infection or inflammation," says the CDC.
And here's one more horrifying statistic: Eye infections account for a million doctor visits each year. A million. 
Dr. Travis Thompson, of Hardin Valley Eyecare & Optical, explains that the risks of sleeping in your contact lenses or leaving them in too long, as well as wearing monthly contact lenses without proper care and maintenance include:
Corneal ulcers from bacterial and viral infections, which can lead to surgery and/or blindness.

Complications from blood vessel growth into your cornea because of lack of oxygen that can eventually lead to blindness.

Giant papillary conjunctivitis, which is an allergy to contact lenses.

Ongoing dryness and redness problems.
Dr. Thompson says, "These are the most common problems I see with teens and contact lens compliance if they are wearing a monthly contact lens. This is why I always recommend a daily lens to all patients who can afford it."
Why Daily Lenses Are Safer & More Cost-Effective
"I recommend everyone wear daily lenses—especially children and teens," says Dr. Thompson of Hardin Valley Eyecare & Optical. 
"Daily lenses are disposable—you put them in and take them out in a single day, then toss them," says Dr. Thompson, adding, "They take a lot of the responsibility out of contact lens wear because you don't have to clean the lenses or change them at a certain time—and you only touch the lens twice. 
"Daily lenses are the healthiest choice because they have the lowest rate of getting eye infections, are easiest to comply with safe-use practices, and they also keep the eye comfortable the longest." 
Dr. Thompson notes, "Daily lenses may be more expensive upfront, but when you factor in how much you are paying for contact lens solution and office visits due to infections, it evens the price out."
Hardin Valley Eyecare & Optical has provided the highest quality vision care products and trusted optometry services—including the right prescription contact lenses—to our patients in Knoxville and the surrounding areas since 2009. 
Our eye care professionals are dedicated to providing exceptional personal service to each and every person who walks through our door. Stop by our practice at 10904 Spring Bluff Way off Hardin Valley Road, call us at (865) 409-1253, or contact us to schedule an appointment.