Cataracts are a leading cause of blindness around the world, and are one of the most common conditions related to aging. By age 65, you have a 50% chance of developing a cataract, and, by age 75, it jumps to a 70% chance. In fact, more than 20 million adults over age 40 and 50% of seniors 80 and older have cataracts, and that's just in the U.S.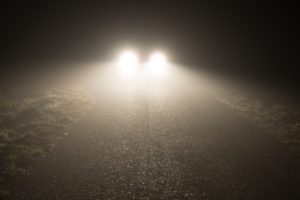 Because cataracts are so common and cause vision loss, it's important to know what causes them, what symptoms they create, and how they can be treated.
There are proteins inside the lenses of our eyes that are normally transparent. But as we age, these proteins begin to clump together, which is the beginning of a cataract. Over time, as more proteins clump together our vision becomes cloudy or even fully obscured if untreated.
While aging is the most common cause of cataracts, other factors play a role in developing them. If you have a family history of cataracts, smoke, have hypertension, or are obese your risk of developing cataracts significantly increases. Likewise, certain medical conditions, especially diabetes, and some medications, such as corticosteroids, increase your risk.
Symptoms
Initially, a cataract has little or no effect on vision. As the cataract progresses, it often becomes harder to do normal tasks, such as reading. Driving at night also often becomes difficult due to increased sensitivity to the glare of the headlights in oncoming traffic, which is the most common symptom patients report. Over time, vision changes can cause symptoms such as:
Glare from oncoming traffic headlights while driving at night

Blurry, cloudy, or dimmed vision

Double vision in one eye

Colors appear faded or have a tan-yellowish cast

Sensitivity to light, or seeing halos around lights

Needing more light at night or when reading

More frequent need for stronger eyeglass or contact lens prescriptions
Treatments
In the early stages, your doctor may recommend using brighter lighting, magnifying lenses, or anti-glare sunglasses, or may prescribe stronger eyeglasses to improve your vision. But when cataracts begin to disrupt your daily life, such as making driving dangerous or reading too difficult, your doctor may recommend cataract-removal surgery, which is one of the most common eye procedures in the U.S.
During cataract surgery, the cloudy lens is removed and replaced with an artificial lens. Cataract surgery is a routine and low-risk procedure that is done on an outpatient basis. More than 95% of patients experience improved vision as a result, and sometimes cataract surgery can even correct other vision problems, like astigmatism. Your eye doctor can discuss how cataract surgery can improve your vision based on your current eyesight and the overall health of your eyes.
If you or someone you love has been dealing with cataract symptoms, seek treatment before symptoms become worse. With a proper diagnosis and treatment plan, clear vision can be right around the corner!
At Hardin Valley Eyecare & Optical Dr. Travis Thompson helps many patients manage several common eye conditions, including cataracts. Since 2009, Hardin Valley Eyecare & Optical has provided the highest quality vision care products and trusted optometry services to our patients in Knoxville and the surrounding areas. Our eye care professionals are dedicated to providing exceptional personal service to each and every person who walks through our door. Call us at (865) 246-1500 or contact us to request an appointment.